Call to get an Auto Insurance quote.
Currently all auto insurance quote requests are only provided through agents. Please call an agent during business hours to create your Personal Price Plan.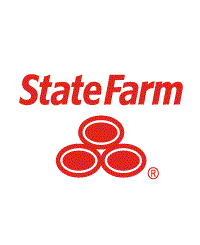 STATE FARM® INSURANCE AGENT,

EVERETT

, WA
Luigi Damian
Luigi Damian Ins Agcy Inc
Would you like to get a quote?
Office Details:
Landmark:
Located on Evergreen Way next to Mikie's restaurant. Bldg used to be the old Everett Floral.
Office Hours (PST):
Mon - Fri 9:00am to 5:00pm
After Hours by Appointment
Need help with a claim?
Start or track your claim online, or with the State Farm® mobile app.
Need to pay a bill?
Pay insurance bills fast and manage them easily.
About Me:
State Farm Agent in Everett Since 2007
Proud Wife and Mom of Two Kids
University of Washington Alumni - GO Huskies
Car Insurance and Home Insurance
Snohomish County Out of State Transfers
Offering Car Insurance Quotes
State Farm Honor Club Qualifier - Bronze
Marysville & Mill Creek Home Insurance Available
Everett Animal Shelter Supporter
Visit Us for Life Insurance Quotes
Auto Insurance Available Here
Everett Chamber of Commerce Member
Save on Small Business Insurance
We Can Help with Home and Renters Quotes
Free Quotes and Quality Service Available 24/7
Everett, WA
Our Mission:
The Luigi Damian State Farm Agency has been serving the Everett/Snohomish community since 2007. Our mission is to be a Good Neighbor and we do that by having a conversation with each individual on how to prepare for the unexpected, while offering great insurance. We are committed to providing you with personalized insurance, along with financial services. Whether it's offering you a free auto insurance quote or providing quality customer service, we are here to help 24/7!
Our Team:

Katie Larsen
Account Manager
I joined the insurance industry in 2001. I love to assist State Farm customers on insurance and how to insure them and their family. I was born and raised in Seattle, WA. Currently living in Snohomish for the last 13 years. I have a wonderful husband and 2 daughters that I love so dearly. We enjoy camping, softball, racing and going on motorcycle rides.
Dennis Ocampo
Insurance Account Representative
Alina Gorbatyuk
Insurance Account Representative
Hello my name is Alina. I have been working for Luigi Damian since December 2021. I can assist you with Property and Casualty, and small business coverages or questions that you may have. Here is a little bit about me so you could get to know me better. I speak three languages which are English, Russian, and Ukrainian. On my free time I like to Go out and explore new places, photography, painting, and most importantly I love to cook.
Gianne Apurado
Account Manager
--Joined Luigi Damian's Team on January 2022 -- I have been in the insurance industry for the past 11 years. -- I am married with 3 kids --We enjoy traveling as a family to tropical destinations. -- We live an active lifestyle. You can often find me swimming with the kids, playing basketball or riding my road bike with friends.
Ana Mechler
Insurance Account Representative
I have lived in WA since January 2012. I am married. I am originally from New Mexico. I graduated from Fort Hays State University with BA, 2016. Fluent in Spanish. I have worked for Agent Luigi Damian since July 2017 and enjoy helping people with their insurance needs. I like hiking, reading and baking. Licensed; Customer Service; Property & Casualty, Auto, Fire Life, Small Business, Health
Agent's Credentials and Licenses:
We're Hiring
It could be the beginning of an exciting career.
This opportunity is about potential employment with an independent contractor agent who solicits application for State Farm products and services, and does NOT result in employment with any of the State Farm Companies. The employment selection decision, terms and conditions of employment (such as compensation and benefits) are all determined solely by the independent contractor agent.
Disclosures
Deposit products offered by U.S. Bank National Association. Member FDIC.
Life Insurance and annuities are issued by State Farm Life Insurance Company. (Not Licensed in MA, NY, and WI) State Farm Life and Accident Assurance Company (Licensed in New York and Wisconsin) Home Office, Bloomington, Illinois.
Rocket Mortgage, LLC; NMLS #3030; www.NMLSConsumerAccess.org. Equal Housing Lender. Licensed in 50 states. AL License No. MC 20979, Control No. 100152352. AR, TX: 1050 Woodward Ave., Detroit, MI 48226-1906, (888) 474-0404; AZ: 1 N. Central Ave., Ste. 2000, Phoenix, AZ 85004, Mortgage Banker License #BK-0902939; CA: Licensed by the Department of Financial Protection and Innovation under the California Residential Mortgage Lending Act; CO: Regulated by the Division of Real Estate; GA: Residential Mortgage Licensee #11704; IL: Residential Mortgage Licensee #4127 – Dept. of Financial and Professional Regulation; KS: Licensed Mortgage Company MC.0025309; MA: Mortgage Lender License #ML 3030; ME: Supervised Lender License; MN: Not an offer for a rate lock agreement; MS: Licensed by the MS Dept. of Banking and Consumer Finance; NH: Licensed by the NH Banking Dept., #6743MB; NV: License #626; NJ: New Jersey – Rocket Mortgage, LLC, 1050 Woodward Ave., Detroit, MI 48226, (888) 474-0404, Licensed by the N.J. Department of Banking and Insurance.; NY: Rocket Mortgage, LLC, 1050 Woodward Ave., Detroit, MI 48226 Licensed Mortgage Banker-NYS Department of Financial Services; OH: MB 850076; OR: License #ML-1387; PA: Licensed by the Dept. of Banking –​ License #21430; RI: Licensed Lender; WA: Consumer Loan Company License CL-3030. ​Conditions may apply.
State Farm VP Management Corp. is a separate entity from those State Farm entities which provide banking and insurance products. Investing involves risk, including potential for loss.
Neither State Farm nor its agents provide tax or legal advice. Please consult a tax or legal advisor for advice regarding your personal circumstances.